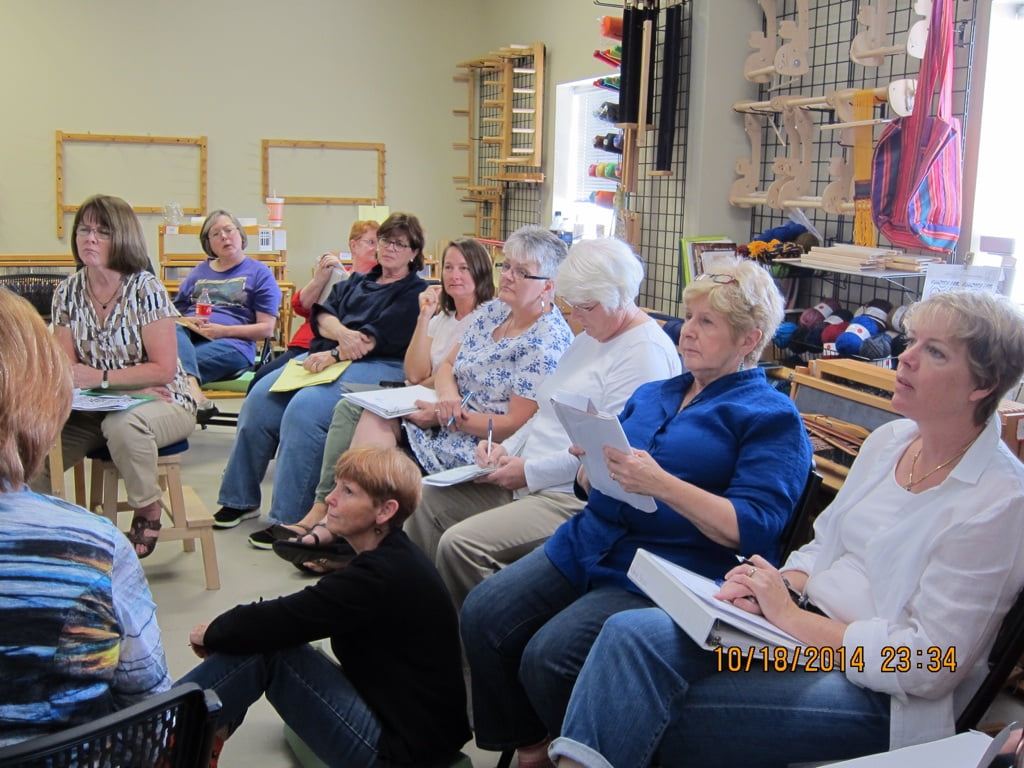 Tapestry Weaving with Blaine Davis – April 9/10 – 2 spots left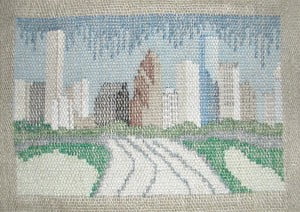 This 2-day class in tapestry will cover all the basics. The first day will focus on learning to warp your loom and then provide a brief overview of some basic skills. These will include keeping your edges straight, bubbling in the yarn, dealing with slits, starting and stopping colors, and avoiding common mistakes. The second day will expand on this knowledge with students weaving a small sampler that will include color blending, weaving triangles, curves, hachure and eccentric weft. We will provide a cartoon for a sampler, but you may bring your own ideas if you like. We will also discuss getting ideas for a tapestry, color choices, common mistakes and other items of interest to the tapestry weaver. You need to bring your own loom and some strong cotton yarn for warp, enough to do a 4-inch warp with a sett of 8 ends per inch using a continuous warp and enough to make heddles. There will be some warp yarn available in class if you do not have any of your own. Some yarns for weaving will also be provided, but if you have yarns you're interested in using you are encouraged to bring them. You need just a basic tapestry loom made for an adult and not a rigid heddle loom. Very simple frame looms made for children usually aren't workable in this class. The instructor will contact you prior to the class to see if your loom is a good fit for tapestry.
instructor: Blaine Davis
Spinning, Next Steps with Connie Elliott – April 16 – 3 spots left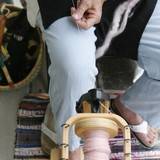 Spinning: Next Steps
You have taken the plunge and learned to spin on a spindle and spinning wheel. You get it, sort of, but it is still kind of rough. Come to this class and we will fine tune your spinning. We will talk about drafting styles, hand positions, different fiber preparations, plying and you will get some spinning miles under your belt.

For beginning spinners, you need to have learned how to spin, at least the basics. Bring a wheel or inquire about using a guild wheel.
Fee includes materials
Class Time : 1:00 pm – 4:00 pm
Instructor: Connie Elliott