Study groups are small groups focused on specific techniques or topics that meet regularly outside of the general monthly meeting. They provide opportunities to learn, practice, and be inspired. 
Joining a study group is simple:
just show up! Questions?
Study groups are open to members, and guests are welcome to attend one meeting before becoming a member.
Any member can organize
a study group! Have an idea?
TAPESTRY STUDY GROUP
The Tapestry Study Group focuses on learning about design, equipment, yarns, weaving techniques, mounting, pricing, and sale of created tapestries. Projects change often!
Meets monthly, first Sunday, 1:30 pm, at Guild House.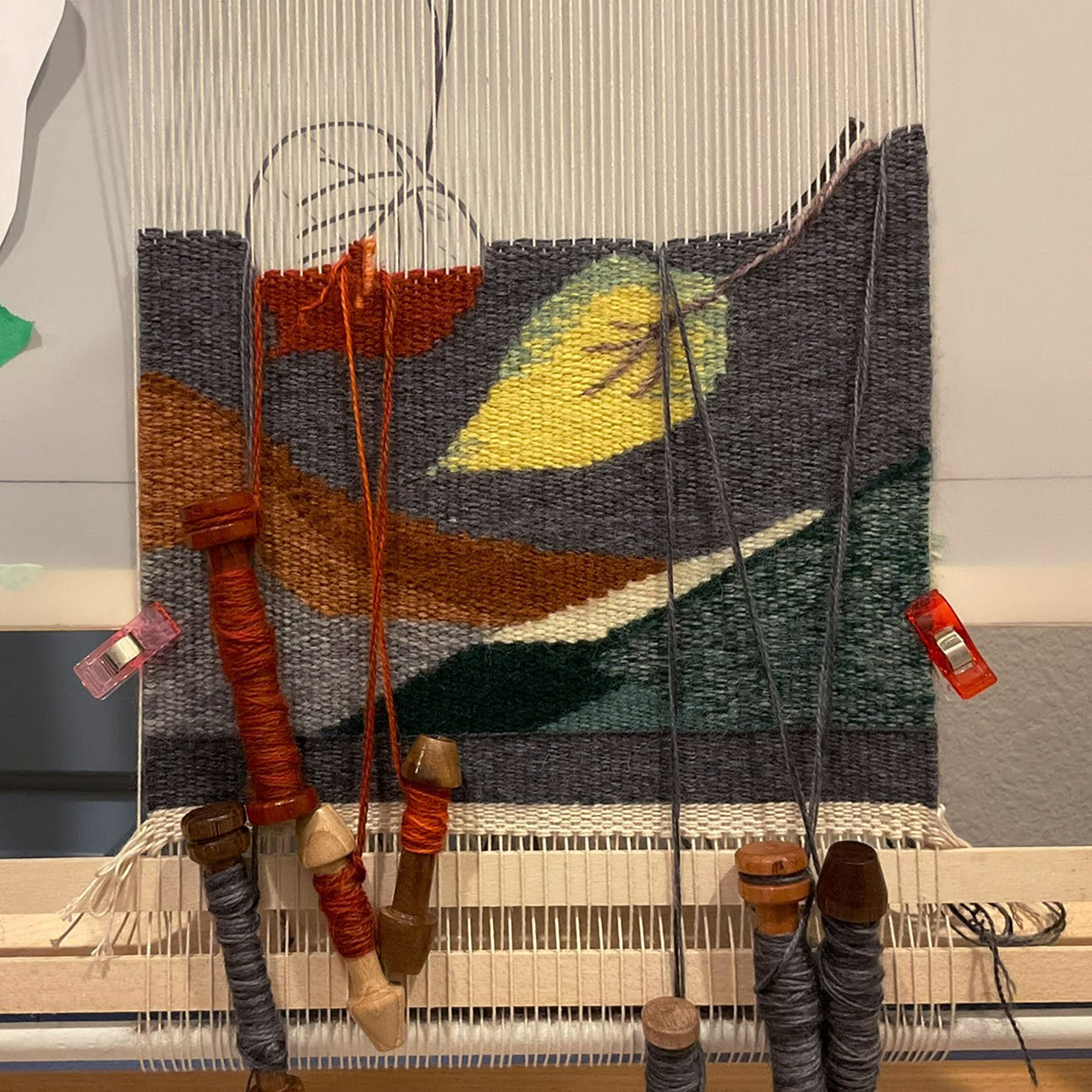 MONTHLY SPIN IN
This meeting is for those who create handspun yarn, be it by drop spindle, spinning wheel, or electric spinner. Meetings are casual; bring your fiber and spinning tool of choice to spin, connect and share with other spinners, and show off your skeins.
Meets monthly, first Saturday, 10 am, at Guild House.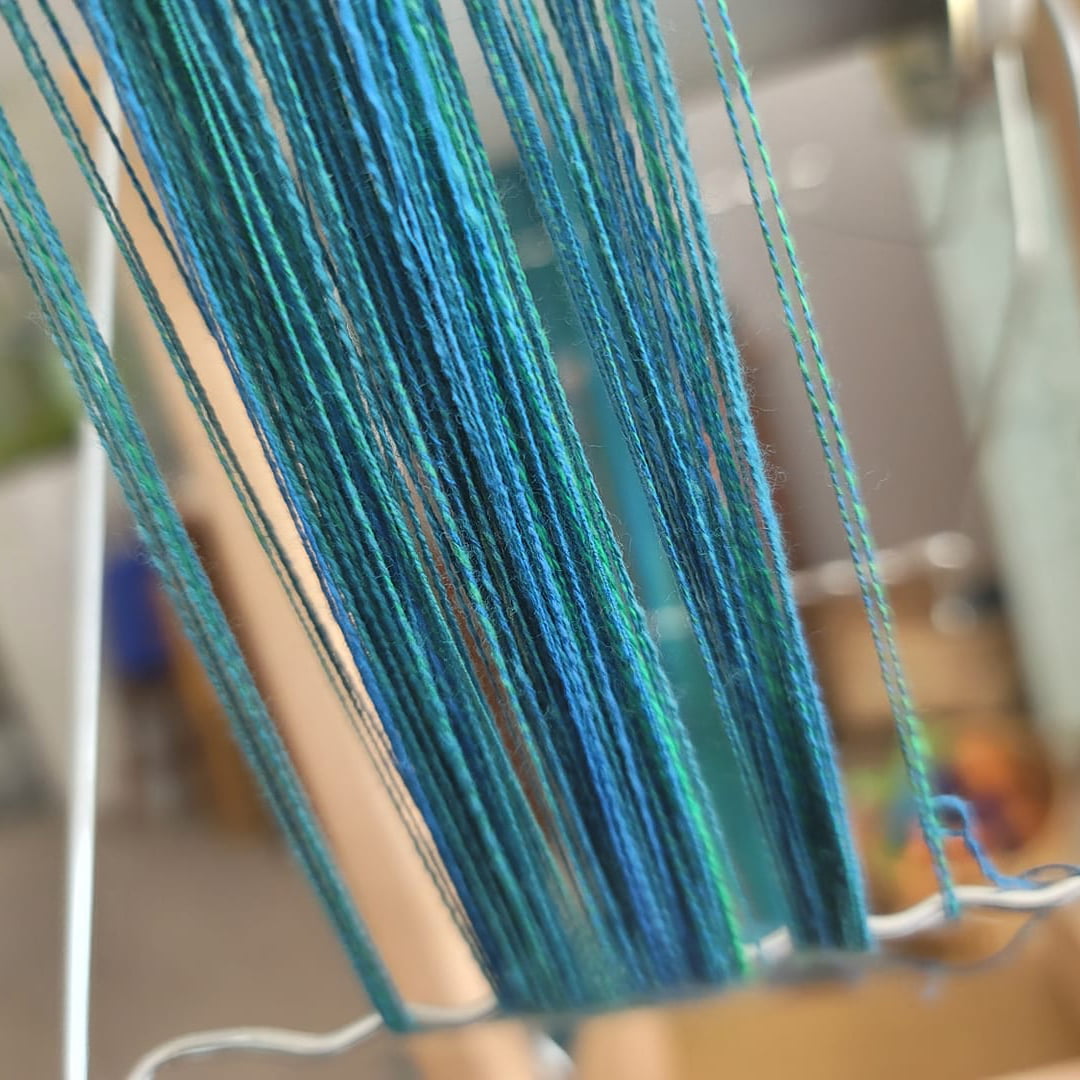 SWATCH SWAP
Swatch Swap is about sharing our love of fibers while exploring topics that change yearly. Each topic inspires us to produce a sample that challenges us to explore, experiment, and simply try something new. Each member creates swatches for the full group, and swatches are exchanged in May/June. A book of each year's swatches are housed in our library.
Look up! Look out! Look around! 2023's theme is SKYSCAPES.  It's not too late to join; sign up for Swatch Swap 2023 is ongoing until November 2022. Weaving, spinning, dyeing, and felting swatches are all accepted!
FLEXIBLE RIGID HEDDLE STUDY GROUP
This study group is for those who weave with rigid heddle looms. Members are welcome to bring their rigid heddle loom and work on a project if they wish; we also encourage sharing recent work, tips and tricks, and techniques to help everyone get the most out of this style of loom.
Meets monthly, last Saturday, 10 am, at Guild House.
WESTSIDE WEAVERS
Westside Weavers began meeting in 1981.
Meets monthly, third Thursday, 10 am – 2 pm, location TBD.
WOW (WAY OUT
WEST WEAVERS)
WOW began meeting in 1998. The group are curious weavers who like to share. Topics of study change each year with current group interests. We are an inclusive group with members of all levels of weaving skill, and we share other talents as well. New members most welcome!
Meets monthly, first Thursday, 10 am, at Guild House.
Check the calendar for
upcoming Study Group meetings.