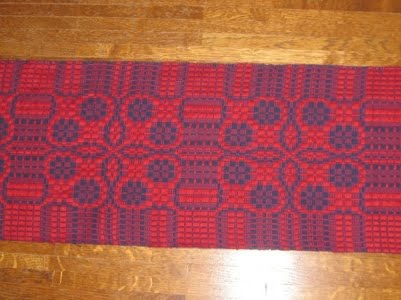 Undeterred by the heat, our weavers continue to create beauty. On Julia's Weaving a History website, I came across this wonderful table runner.
Taking her inspiration from The Coverlet Book by Helene Bress, Julia used red and blue to make a beautiful table runner. She skillfully achieves the circles which elude some of us with less consistent beat. I would love to feel the cloth.
Check out her blog entry OV 69 I Love You Despite… for more photos and the story behind the weaving of this piece.
---