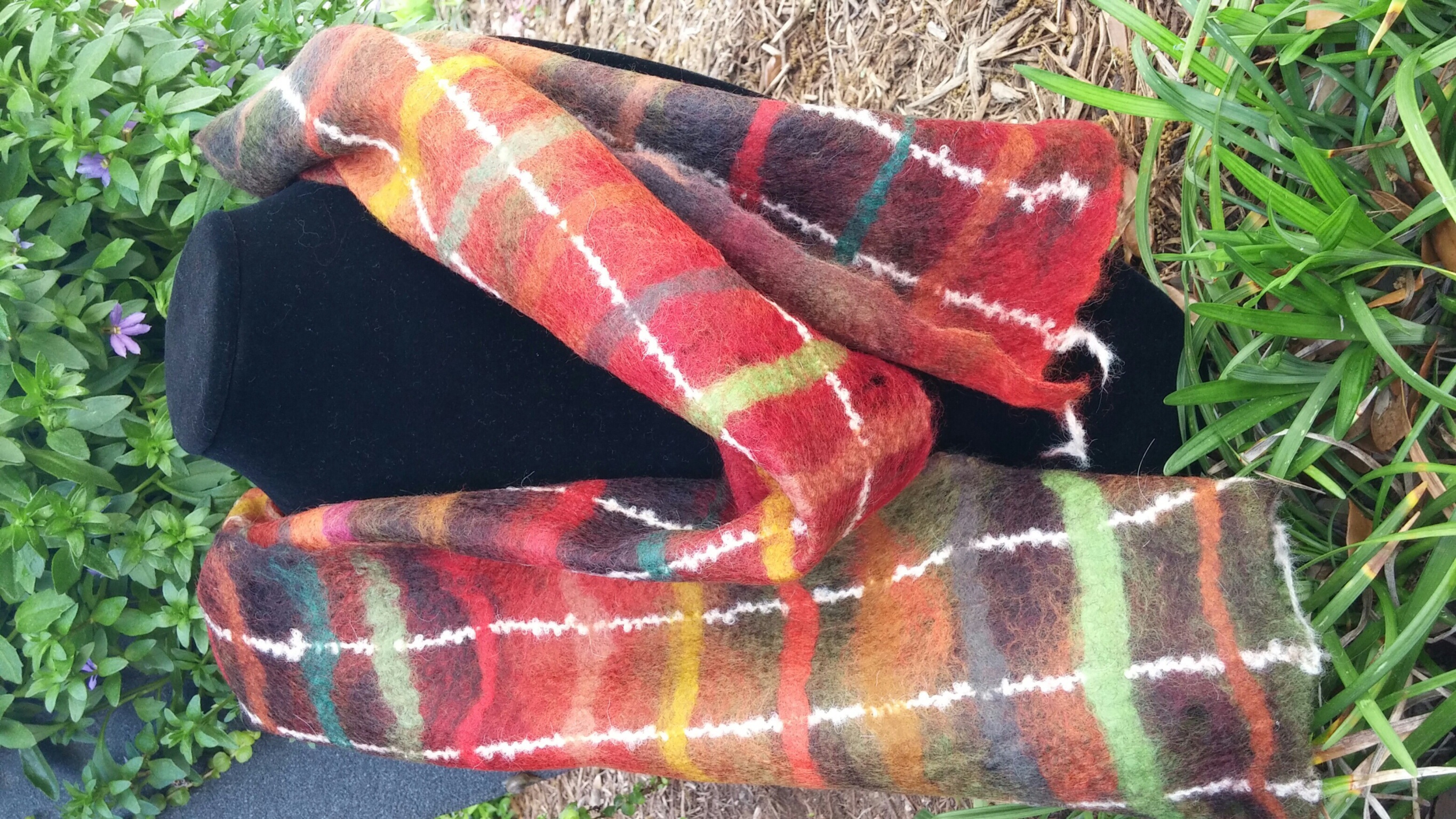 Are you excited to begin the wonderful art of felting or expand your skills, or maybe you would just like to spend some time working with others who enjoy felting.
A Felt Study work day is taking place on Sunday April 12 at 1:30. We will meet at the CHH guild house. Bring your fibers, bubble wrap, towels, tulle or jersey, water bottle, pool noodle and soap and we'll share ideas on projects. If you want to do a felt or Nuno scarf, you will need a silk (Chiffon) scarf, cotton gauze or any other natural cloth that the fibers can be felted into. I suggest planning for a finished size of 60″ to 72″.
Excited to see all your ideas!
Cammie B.