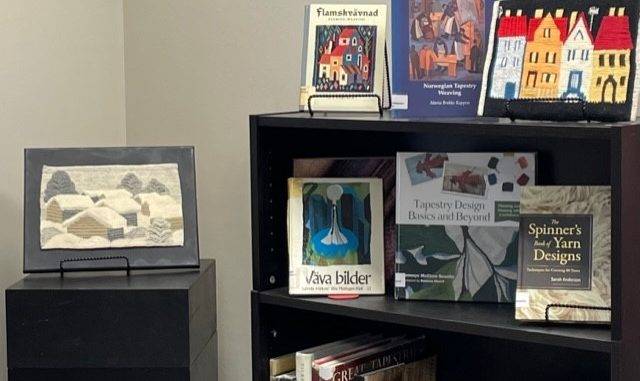 Did you notice that our new Guild House has a small exhibit space. I hope you got to see the last exhibit on spinning. Wasn't it neat!?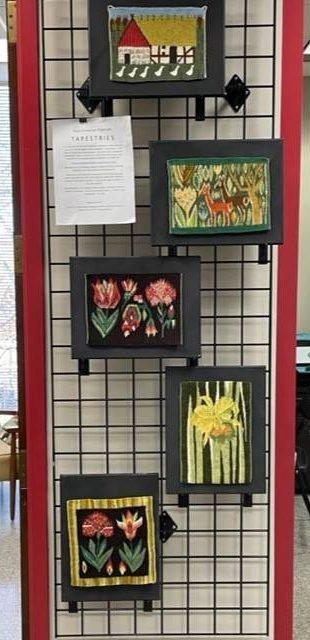 What we would like to do is feature either a study group, an individual or a collection. Items should fit on the small gridwall, the top of the library book case and a pedestal. Our hopes are to rotate what is on display every month or so.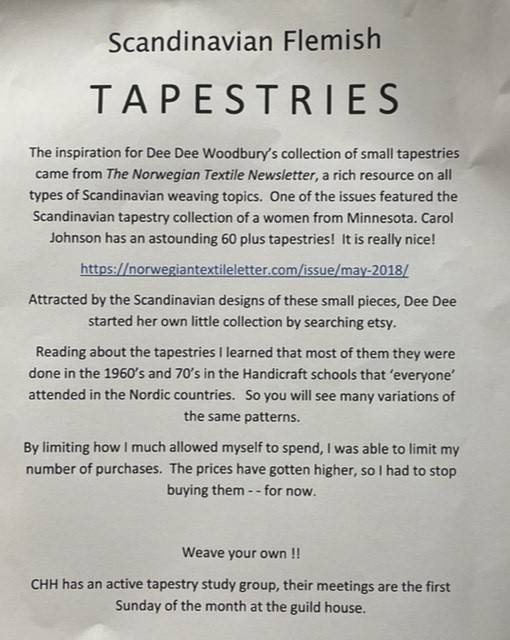 Contact the guild at weavehouston@gmail.com if you have any ideas for future displays in our little gallery.